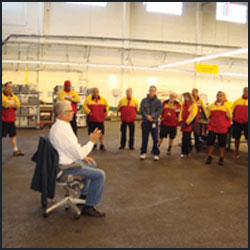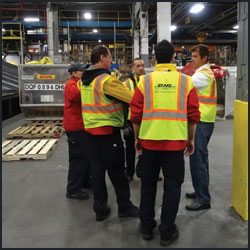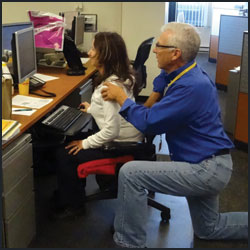 Onsite Training Program
An IMS representative will engage with key personnel in management, HR and safety/risk to identify the needs and goals of your company. We will review existing and past injury prevention programs, OSHA logs, current job descriptions and task performance.
With the Onsite IMS Program, we will train your current staff on the IMS injury-prevention techniques. We will also teach your managers/supervisors how to execute the program going forward.

Virtual Training Program
When on-site training is too challenging, our movement system can be live-streamed directly to your employees. Even remotely, IMS can be fine-tuned for the industrial athlete. Contact us to learn more.

---
Extended IMS Services
After the initial PSC classes have been deployed you are likely to have new hires come on board. We can send out a Certified IMS Instructor for a return visit to train the new hires, or you can participate in one of these program options for a more comprehensive IMS solution:
Train the Trainer Program
Certify one or more of your staff members in the IMS Program. Certified Instructors are qualified to teach the Standard IMS Program to new hires and receive more in-depth knowledge about the IMS techniques.

Clinical Case Management
IMS can provide oversight to make sure that injured workers are getting the right care for the right condition and get individuals back to living their life to the fullest.

Hydration & Nutrition Products
Working Athlete specializes in unique, scientifically validated product formulations addressing the need for quality health and physical conditioning for the working athlete before, during and after the strenuous workday so every second spent during work and every moment after, is experienced to the fullest.

---
IMS is an extremely valuable tool to add to your current safety program as well as your health and wellness program. Contact us today to learn how the Instinctive Movement System can improve performance and reduce the risk of injury at your workplace. Call (715) 781-6195 or email info@instinctivemovement.com.